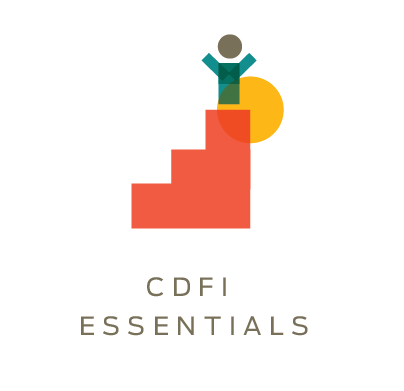 CDFI Essentials
Supports young and new CDFIs to learn skills, create policies and manage risk --while still meeting their mission to serve disadvantaged communities.
The program offers monthly webinar sessions, examples, research, individual coaching and access to guest speakers who are leaders in the CDFI industry.
After each session you will find the zoom recording, slides, and other resources under the sections listed below. Make sure to log-in to your CDFI Essentials 2022 LearnWorlds course throughout the year for
new content!
*Funded [in part] through a Cooperative Agreement
with the U.S. Small Business Administration.
Course Instructor
Emily Gasner
VP, Strategic Initiatives and CDFI Incubator Director
Prior to joining CAMEO, Emily spent the last 20 years as co-founder and leader of Working Solutions, an award-winning nonprofit microlender and Community Development Financial Institution (CDFI) in the San Francisco Bay Area.
Emily led all aspects of social impact and investing. Her work resulted in $18MM+ in microloans, small business loans and micro-equity grants made to 650+ entrepreneurs. This changed thousands of lives by providing safe and affordable access to loans and equity which created economic opportunities and local jobs.
Emily joined the Board of Directors of Working Solutions in 2020. She is passionate about entrepreneurship and delivering equitable financial products that increase economic growth and address systemic issues like income and wealth inequality.
Outside of work, she can be found spending time with her family and her highly energetic sons Gabriel and Francis.